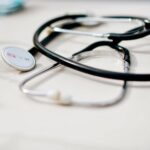 Working in the medical field has a number of stressors that are unique to this line of work.
Most of us get into this work to help people, however we often need to balance the needs of the institution with our patient's needs. In addition, you may also witness the worst days in peoples lives. Over time, this can get overwhelming.
I have experience being a part of a multi-disciplinary team and have experienced the stress and uncertainty that comes with medical cases, including supporting patients/families transitioning to hospice, supporting people going through life changing injuries, as well as people with chronic illnesses who are not following medical advice.
It is helpful to talk if you feel triggered by work. We can talk through why things are causing discomfort, and I can share new ways of coping, using CBT and Trauma-informed care.
"A healer gives a piece of themselves every time they treat a patient, until they, too, are in need of healing." - Unknown