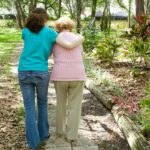 Supporting a loved one going through mental health or physical illness can be overwhelming.
Caregiver burnout is real, and can happen when the roles you have taken on to support a loved one's recovery has become too much.
I have worked with patients and families going through chronic and terminal illnesses, and have seen the pain that caregivers bear to make sure their loved one is all right, ranging from feelings of being overwhelmed to physical injuries when the physical care becomes to high, but people see it as their role as caregiver to push on alone.
We can talk through issues unique to caregiving including:
Feelings of guilt or resentment towards the sick loved one
Healthy boundaries
Processing fear of diagnosis and prognosis
Processing anticipatory grief if the condition is permanent or terminal
Role strain, as you pick up more responsibilities to compensate for your loved one (financial strain, parenting, etc)
Realistic self care, given the circumstances